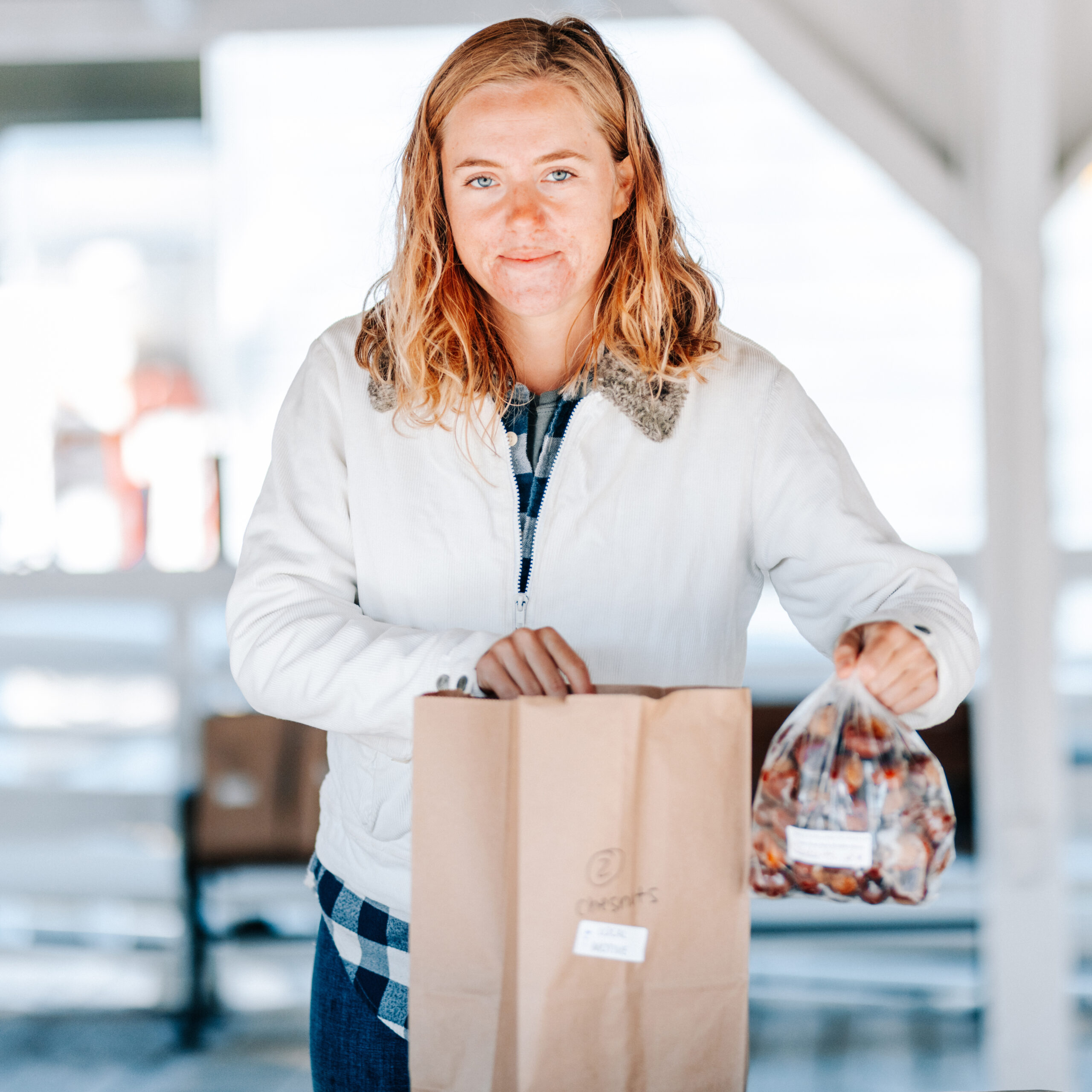 Natalie Daughtry
Farmer Engagement Coordinator
Natalie is a Wilmington-native and has always had a passion for health and environmental sustainability. She found her passion for local food and farming in college during her internships with CEFS (the Center for Environmental Farming Systems) in Goldsboro and Wake County Cooperative Extension. After graduating from NC State University in 2019 with a BS in Environmental Science, BA in Spanish, and a minor in Agroecology, she apprenticed at an organic produce farm in Orange County, NY that supplies a farm-to-table restaurant chain in the northeast. That experience solidified her passion for sustainable agriculture and local food sovereignty.
After her apprenticeship, Natalie returned to North Carolina and worked as a horticulture technician at a NCSU research station. She moved back to Wilmington in 2020 after missing the beach and began working at Red Beard Farms, where she became acquainted with Feast Down East and the growing local food scene.
Over the years, Natalie has become aware of the many challenges small farmers face. She is looking forward to working directly with FDE producers to support them and their unique needs. Outside of work, she enjoys cooking/baking, scuba diving, travel, and live music. Her ultimate goal is to start a self-sufficient homestead one day.