Our mission is to strengthen the farming communities in and around the Southeastern NC area by providing resources, education, and distribution opportunities to farmers while addressing equitable food access in communities with the greatest need.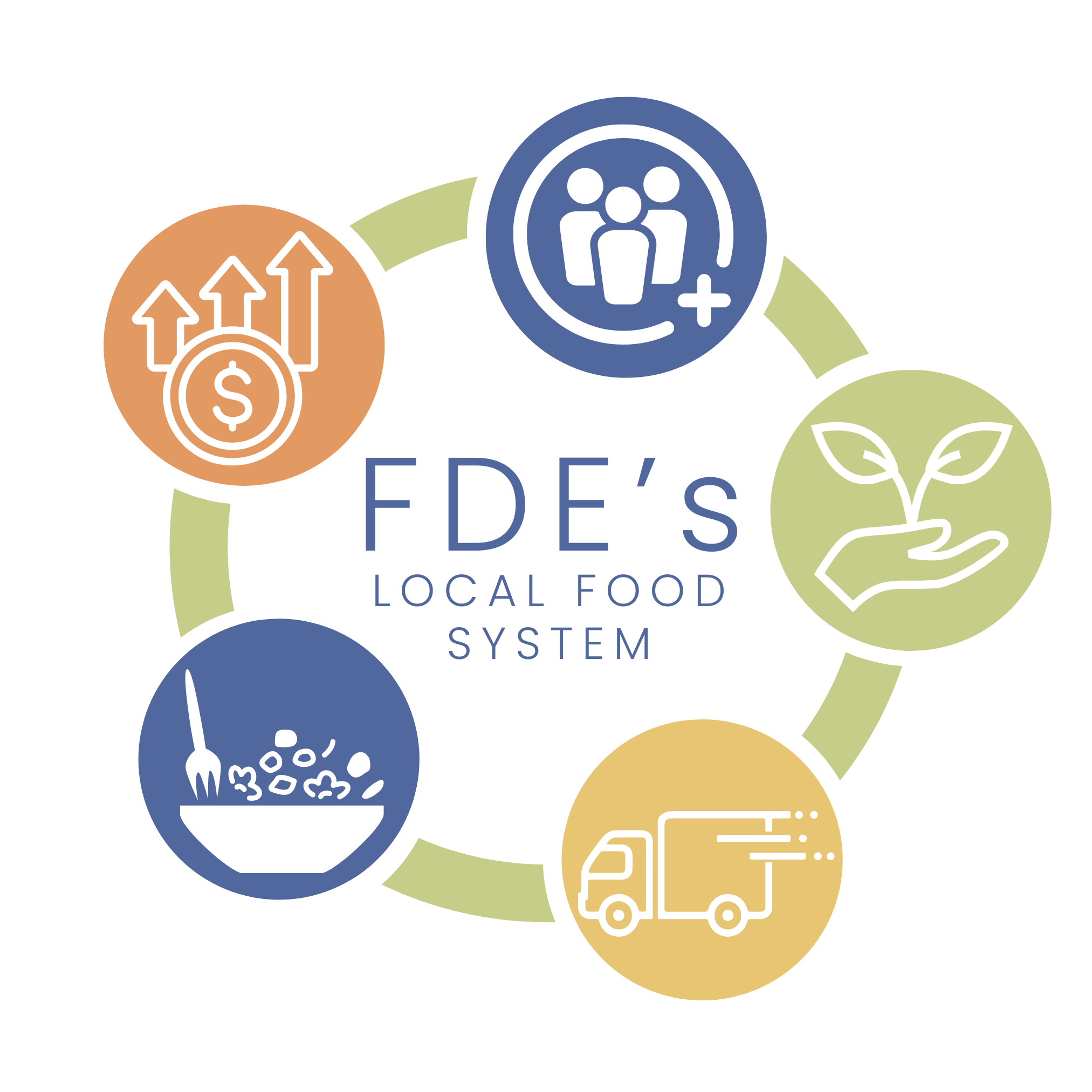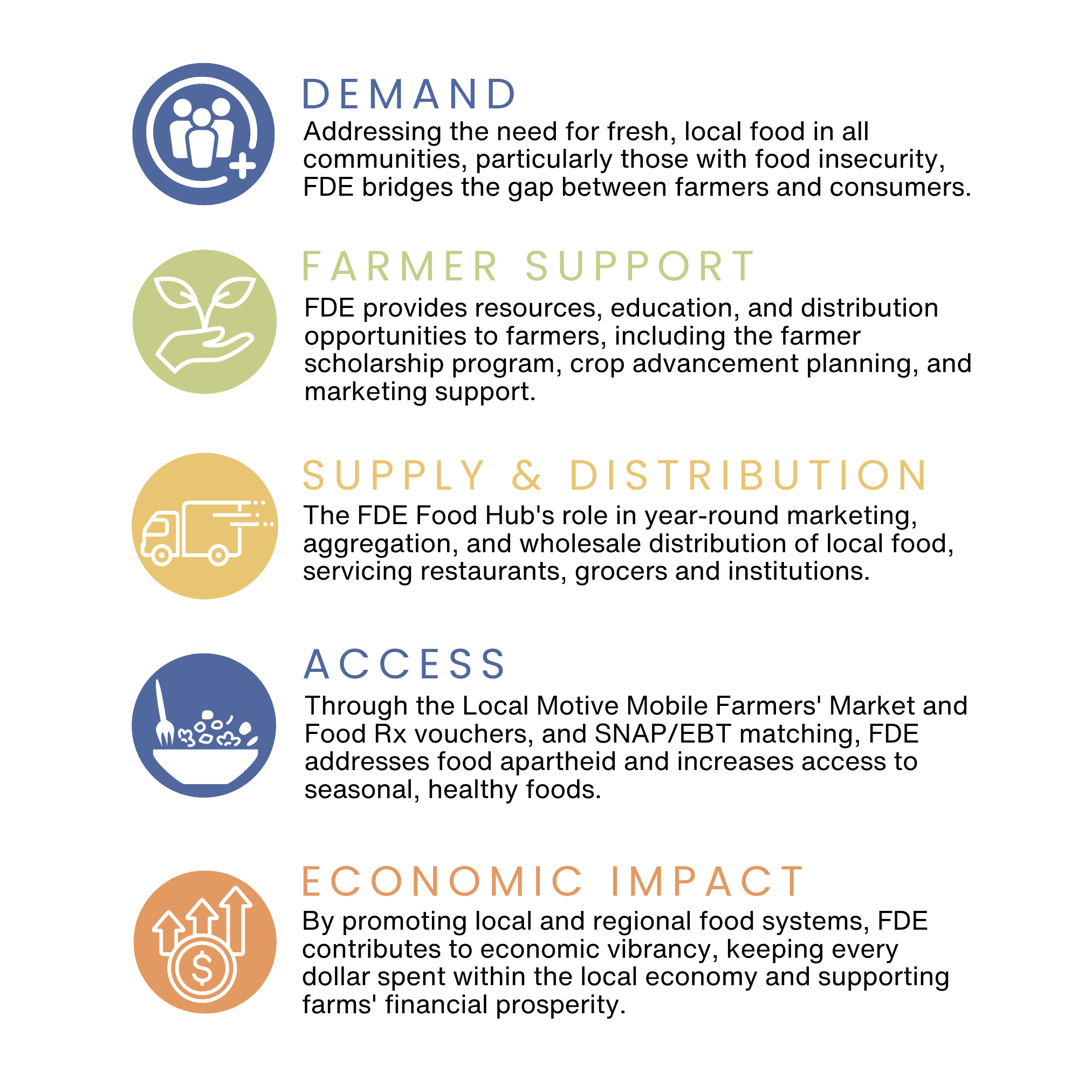 Feast Down East operates several key programs aimed at achieving our mission. Our initiatives include our Food Hub, Local Motive Mobile Farmers' Market, and the Farmers Fighting Hunger program. Click below to learn more about what we do.
Through our programs and partnerships we have achieved significant milestones that we're proud to share.
Generating
$+
in revenue for local farmers
Testimonials
"I love [the Mobile Market] because it gives people in these food deserts a place to go so they don't have to sit on a bus for an hour, and gives them an opportunity to get fresh food that is healthy and affordable."
Kelly, Rankin Terrace customer
"Working with Feast Down East I get into pretty much every restaurant that you can think of in the Wilmington area. I get to know the chefs, I get to know the owners, so I have a first-hand relationship with the people that buy our products."
Keith Sargeant, Farmer & Owner of Sarge's Farm
"This program has been absolutely amazing. The Grandparent Support Network and the YWCA Lower Cape Fear are extremely grateful for this partnership and opportunity. Additional grandparents have even been recruited through this effort. 
Recently, we conducted a survey with the grandparents asking how we could serve them better, and their number one request was helping them have access and cook healthy and nutritious dishes. This program has not only eliminated a barrier but Feast Down East has assisted GSN in meeting a need, provided healthy nutritious foods, and allowed grandparents to relive some childhood dishes. The best experience has been the ability to expose new foods such as purple potatoes, rutabagas, beets, and Murasaki sweet potatoes. 
Seeing the grandparents smile, hearing their thank you, has been very rewarding."  
Jhaniqua Palmer, Outreach Programs Director of YWCA, Grandparents Support Network
"I am 77 and live on a fixed income, yet I only receive $15 a month in food stamp benefits. I look forward to you coming every Wednesday, not just because you're great, but I know if I save my $15 in food stamps to use with the Mobile Market, I can get $30 worth of fresh, local food over the course of the month! A man isn't a man without his spuds (potatoes)."
Walter, Robert Taylor Senior Housing customer
"One of the things I love about the Mobile Market is that everything is based on what's in season. I also really love the grass-fed beef, and the eggs are so good! The prices are amazing. It's nice to know that these things are being raised humanely."
Kelly, Rankin Terrace customer
"My daughter woke up this morning craving kale - like that is a thing in a child. But y'all - I knew I was going to be able to purchase it today because you were going to be here and can accept SNAP."
Coco, longtime Local Motive customer
"I have been fortunate to be able to provide produce and fresh items weekly for over 20 families in need through the Emergency Food Relief program this year. The items are top quality and the ordering process allows me to choose the items that would be most useful and easiest for the school to distribute to the families. The families are grateful and are happy with what they recieve.
One family mentioned that they are so lucky to be receiving these items that families on most school sites do not receive. Without these items, those families might only be getting processed food items given to them each week. Eating high quantities of processed food is unhealthy for the students and has caused several of them to report that they are suffering from reflux earlier this year. Receiving fresh produce is detrimental for their health. I hope many more families will have a chance to enjoy this great resource."
Or Caudri
Student Support Specialist, Communities in Schools Cape Fear
"I live down the street [from The WIRE market] and I love coming to the market because it's very convenient to my home and getting my child from school, and I can do everything on my bicycle. I get eggs, stuff for vegetable soup, and beef livers for my dog because I make her dog food for her. I'm absolutely thrilled to support [the Mobile Market] because it feels good to support local farmers that are bringing this stuff to town."
Helen, The Wire w/ CIS customer
"I get a check every week from Feast Down East, which is a certainty. A lot of small farmers need to get into the market, and Feast Down East is a way to sell their products locally."
Keith Sargeant, owner of Sarge's Farm
"Pender County Christian Services has had great success with the Emergency Relief Program due to Covid 19. Our regular clients have really enjoyed these fresh foods and we have been able to see new families come and take advantage of this opportunity as well. Many have told us how much they appreciate those fresh vegetables every week and it has been very nutritional for them. Some have stated that they appreciated it because they could not afford to buy fresh food every week due to budget issues. This grant funding has made a difference in the lives of these clients."
Sandy Harris, Director of Pender County Christian Services
"I know that these vegetables will help a lot of low income and elderly people in this community. I appreciate all the help we can get from a program of this nature to help the most vulnerable citizens is certainly welcome in this District of Sampson County and I know others would appreciate it also. Please accept our gratitude for all you do."
Commissioner Lethia Lee, 4th District Sampson County Commissioner, Harrellson Community Center
Support The Local Food Movement
Access to fresh, local, and sustainable food is more than a luxury—it's a necessity for healthy communities. At Feast Down East, we're making this vision a reality. But we can't do it without your help. Your donation supports our operations, helps local farmers, and ensures we can continue to reach more people with good food. No amount is too small to make a big difference. Donate today and be a part of the local food revolution!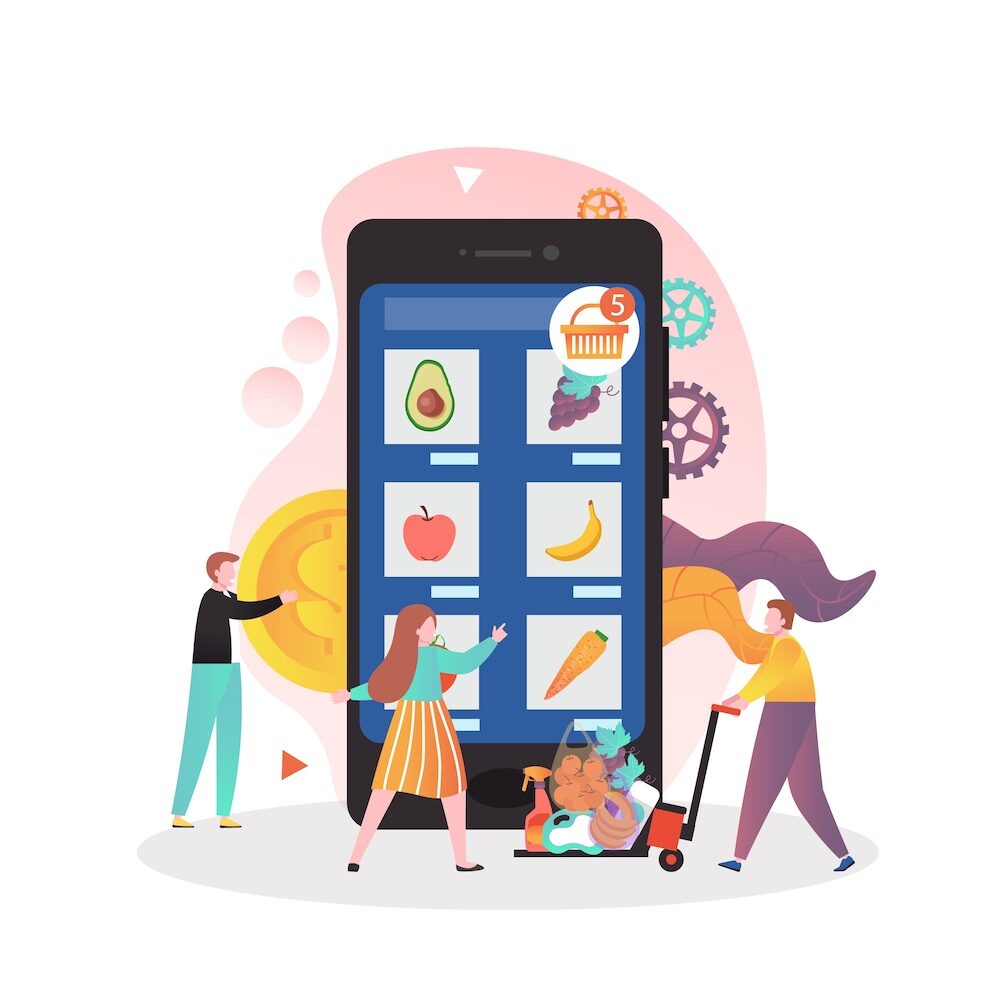 Wholesale Ordering Made Easy
At Feast Down East, we're proud to offer a streamlined platform that bridges the gap between local farmers and wholesale customers. Our Online Marketplace offers an extensive range of fresh local produce and provides an opportunity for local, small- to medium-scale, and limited-resource farmers to increase their market reach.
Want to know where and how your food is grown? Meet our producers who feed our local community with seasonal, nutrient-dense veggies, fruit, meat, honey, salt and more! There's so much to discover. View them on our map, and then visit our online marketplace to see what each farm currently has in stock.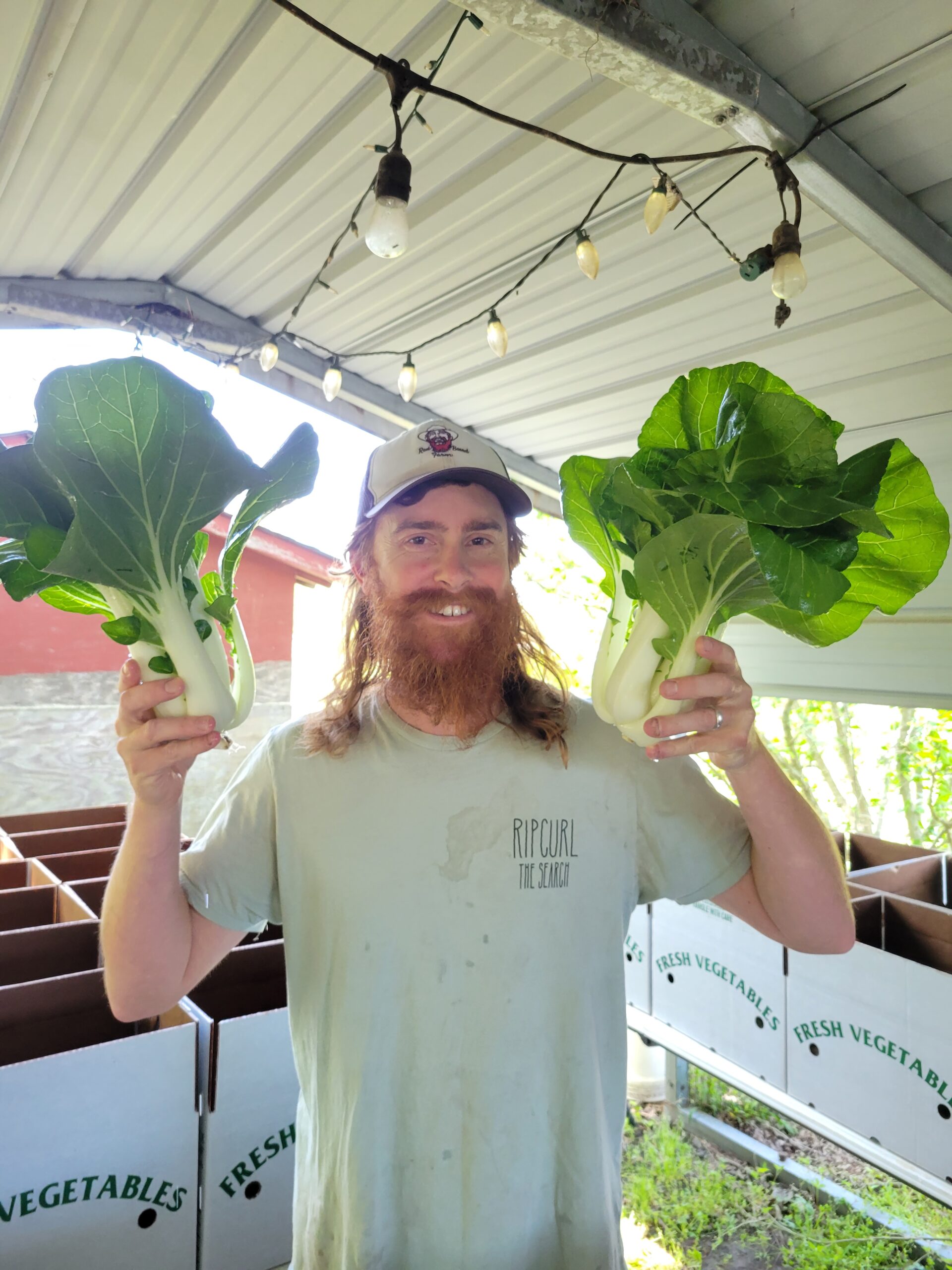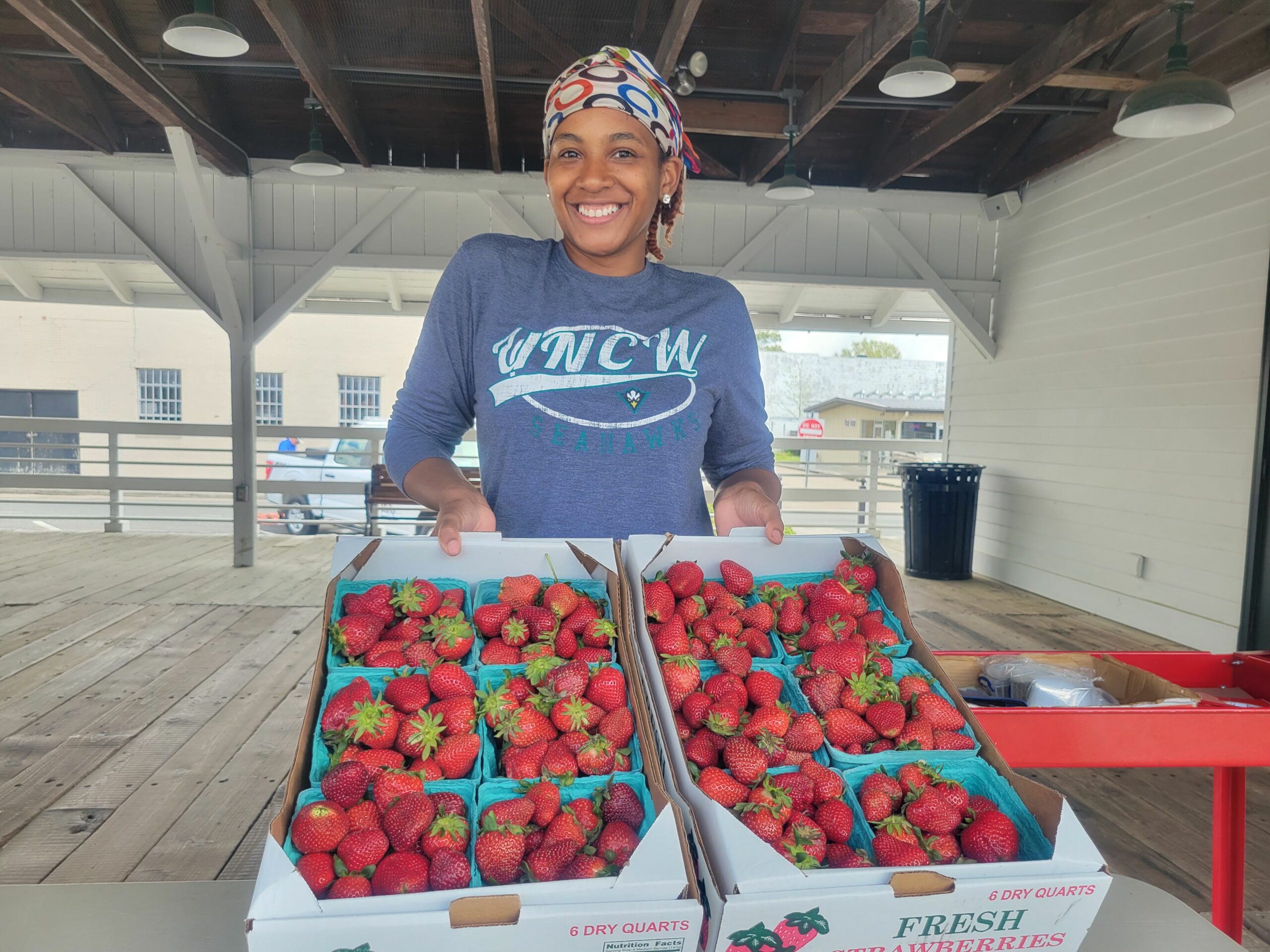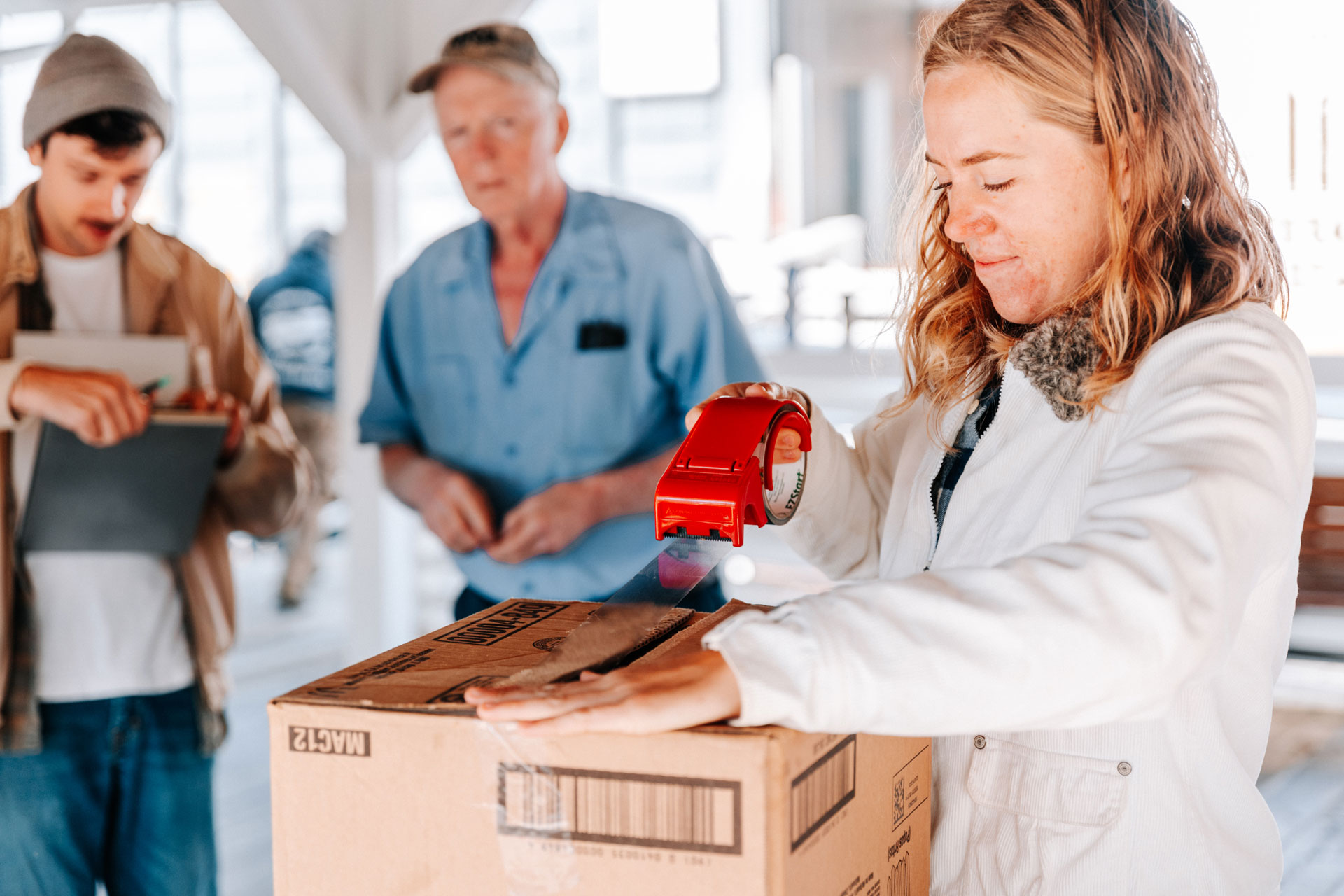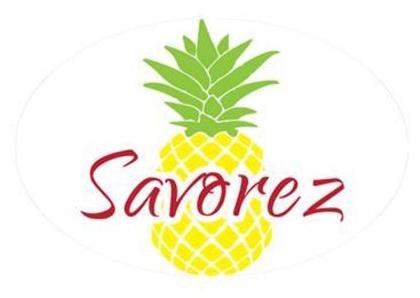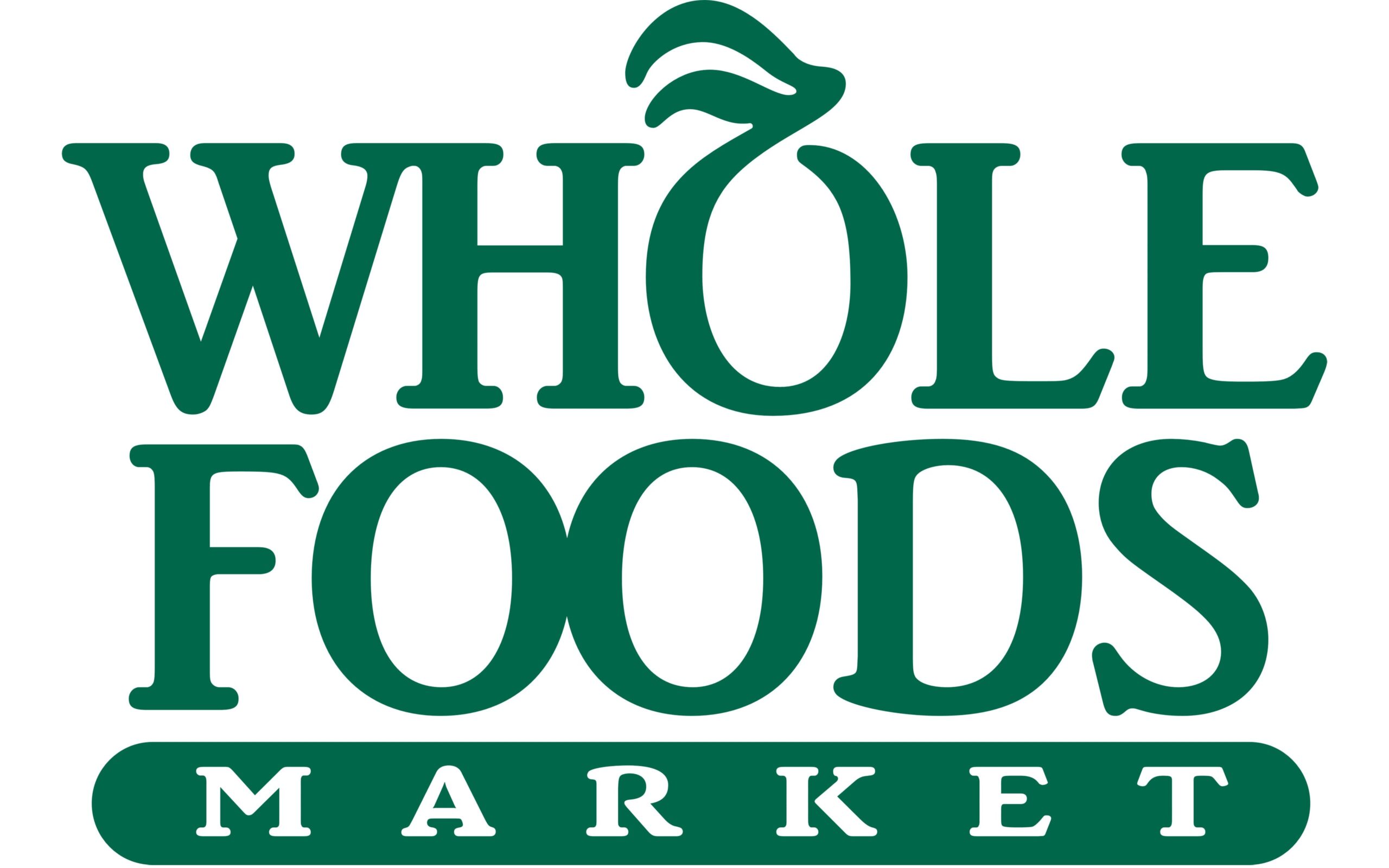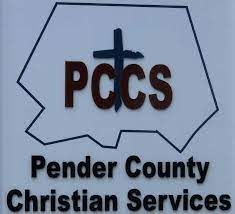 Discover the incredible customers in our community that use Feast Down East resources for fresh and seasonal local ingredients, from delicious restaurants and cafes to grocers and nonprofits feeding the local community. Easily view them on an interactive map and plan your next meal around delicious local cuisine!
Follow Us On Social Media