Experience the Vibrant Culinary Scene of Southeastern NC, Savor Local Seasonal Delights
Our Locally Sourced Partners
From Burgaw to Wilmington, Carolina Beach to Wrightsville Beach, our customers infuse their unique flavors into their offerings while contributing to the local food scene. Many local restaurants, cafes, grocers, and nonprofit institutions source their fresh seasonal products from Feast Down East and the local farmers we work with.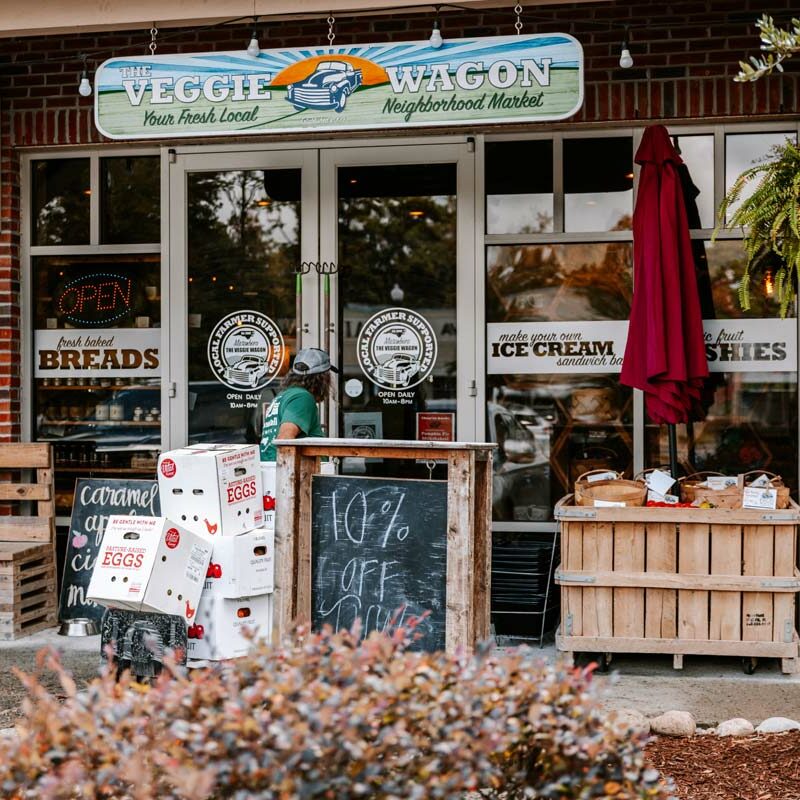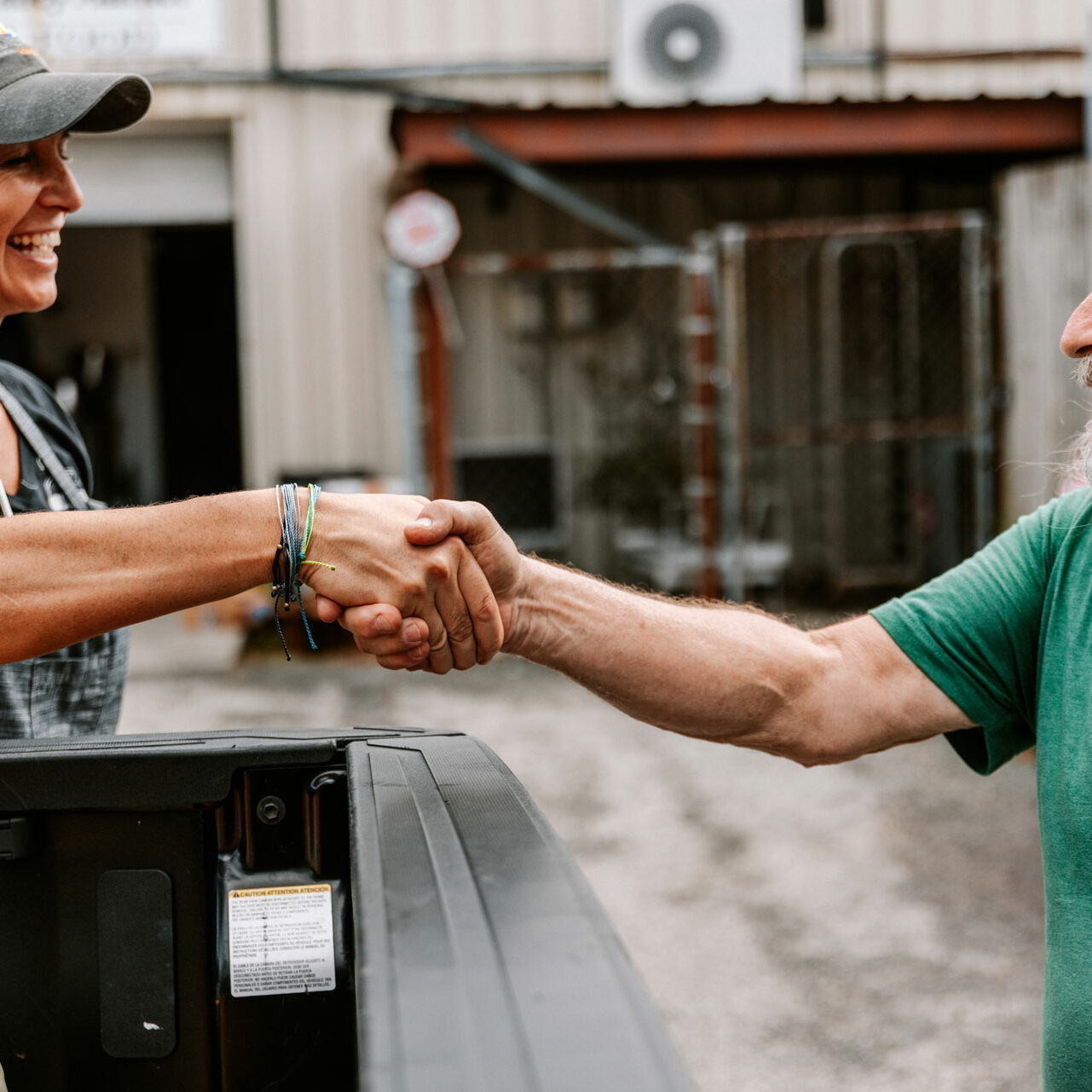 Join the Feast Down East Network
As a conscientious restaurant owner, dedicated grocer, or purpose-driven nonprofit, your values align with ours. You recognize the importance of supporting local economies, fostering sustainability, and delivering fresh, quality produce to your customers or community members. By partnering with Feast Down East, you're not just making a purchase — you're making a difference.
Joining the Feast Down East Network gives you a golden opportunity to enrich your offerings while helping to shape the local food scene of Southeastern North Carolina. It's about more than just business — it's about building a thriving, healthy community together.
Interested? We invite you to follow the link below for more information and become part of our mission to celebrate local farmers, champion fresh food, and foster healthy communities. Your partnership can help us grow further, reaching more plates and more hearts. Let's sow seeds of change, together.
Nonprofits Partnering with Feast Down East
Here are some of the amazing local nonprofits that use Feast Down East to feed our local community.
View all of our customers on the interactive map below.
Don't just take our word for it, hear what our customers have to say:
Testimonials
"I love [the Mobile Market] because it gives people in these food deserts a place to go so they don't have to sit on a bus for an hour, and gives them an opportunity to get fresh food that is healthy and affordable."
Kelly, Rankin Terrace customer
"Working with Feast Down East I get into pretty much every restaurant that you can think of in the Wilmington area. I get to know the chefs, I get to know the owners, so I have a first-hand relationship with the people that buy our products."
Keith Sargeant, Farmer & Owner of Sarge's Farm
"This program has been absolutely amazing. The Grandparent Support Network and the YWCA Lower Cape Fear are extremely grateful for this partnership and opportunity. Additional grandparents have even been recruited through this effort. 
Recently, we conducted a survey with the grandparents asking how we could serve them better, and their number one request was helping them have access and cook healthy and nutritious dishes. This program has not only eliminated a barrier but Feast Down East has assisted GSN in meeting a need, provided healthy nutritious foods, and allowed grandparents to relive some childhood dishes. The best experience has been the ability to expose new foods such as purple potatoes, rutabagas, beets, and Murasaki sweet potatoes. 
Seeing the grandparents smile, hearing their thank you, has been very rewarding."  
Jhaniqua Palmer, Outreach Programs Director of YWCA, Grandparents Support Network
"I am 77 and live on a fixed income, yet I only receive $15 a month in food stamp benefits. I look forward to you coming every Wednesday, not just because you're great, but I know if I save my $15 in food stamps to use with the Mobile Market, I can get $30 worth of fresh, local food over the course of the month! A man isn't a man without his spuds (potatoes)."
Walter, Robert Taylor Senior Housing customer
"One of the things I love about the Mobile Market is that everything is based on what's in season. I also really love the grass-fed beef, and the eggs are so good! The prices are amazing. It's nice to know that these things are being raised humanely."
Kelly, Rankin Terrace customer
"My daughter woke up this morning craving kale - like that is a thing in a child. But y'all - I knew I was going to be able to purchase it today because you were going to be here and can accept SNAP."
Coco, longtime Local Motive customer
"I have been fortunate to be able to provide produce and fresh items weekly for over 20 families in need through the Emergency Food Relief program this year. The items are top quality and the ordering process allows me to choose the items that would be most useful and easiest for the school to distribute to the families. The families are grateful and are happy with what they recieve.
One family mentioned that they are so lucky to be receiving these items that families on most school sites do not receive. Without these items, those families might only be getting processed food items given to them each week. Eating high quantities of processed food is unhealthy for the students and has caused several of them to report that they are suffering from reflux earlier this year. Receiving fresh produce is detrimental for their health. I hope many more families will have a chance to enjoy this great resource."
Or Caudri
Student Support Specialist, Communities in Schools Cape Fear
"I live down the street [from The WIRE market] and I love coming to the market because it's very convenient to my home and getting my child from school, and I can do everything on my bicycle. I get eggs, stuff for vegetable soup, and beef livers for my dog because I make her dog food for her. I'm absolutely thrilled to support [the Mobile Market] because it feels good to support local farmers that are bringing this stuff to town."
Helen, The Wire w/ CIS customer
"I get a check every week from Feast Down East, which is a certainty. A lot of small farmers need to get into the market, and Feast Down East is a way to sell their products locally."
Keith Sargeant, owner of Sarge's Farm
"Pender County Christian Services has had great success with the Emergency Relief Program due to Covid 19. Our regular clients have really enjoyed these fresh foods and we have been able to see new families come and take advantage of this opportunity as well. Many have told us how much they appreciate those fresh vegetables every week and it has been very nutritional for them. Some have stated that they appreciated it because they could not afford to buy fresh food every week due to budget issues. This grant funding has made a difference in the lives of these clients."
Sandy Harris, Director of Pender County Christian Services
"I know that these vegetables will help a lot of low income and elderly people in this community. I appreciate all the help we can get from a program of this nature to help the most vulnerable citizens is certainly welcome in this District of Sampson County and I know others would appreciate it also. Please accept our gratitude for all you do."
Commissioner Lethia Lee, 4th District Sampson County Commissioner, Harrellson Community Center
Join Our Mission
Join us in nourishing our community and supporting local farmers. Your generous donation makes a big difference in strengthening our local food system. Be part of the change, donate today!