Supporting Local Agriculture
At Feast Down East, we take pride in supporting local farmers across the Southeast region, including the states of North Carolina and South Carolina. In North Carolina, we serve counties such as New Hanover, Pender, Brunswick, Onslow, Carteret, Richmond, Cumberland, Sampson, Duplin, Wayne, Johnston, Edgecomb, and Halifax. We extend our support to Charleston County in South Carolina as well.
Our network of hardworking farmers is at the heart of our mission. You can explore the profiles of these dedicated individuals and learn about their practices, passion, and produce by visiting our Local Food Marketplace. To better understand their geographical distribution, take a moment to explore our Farmers Map below.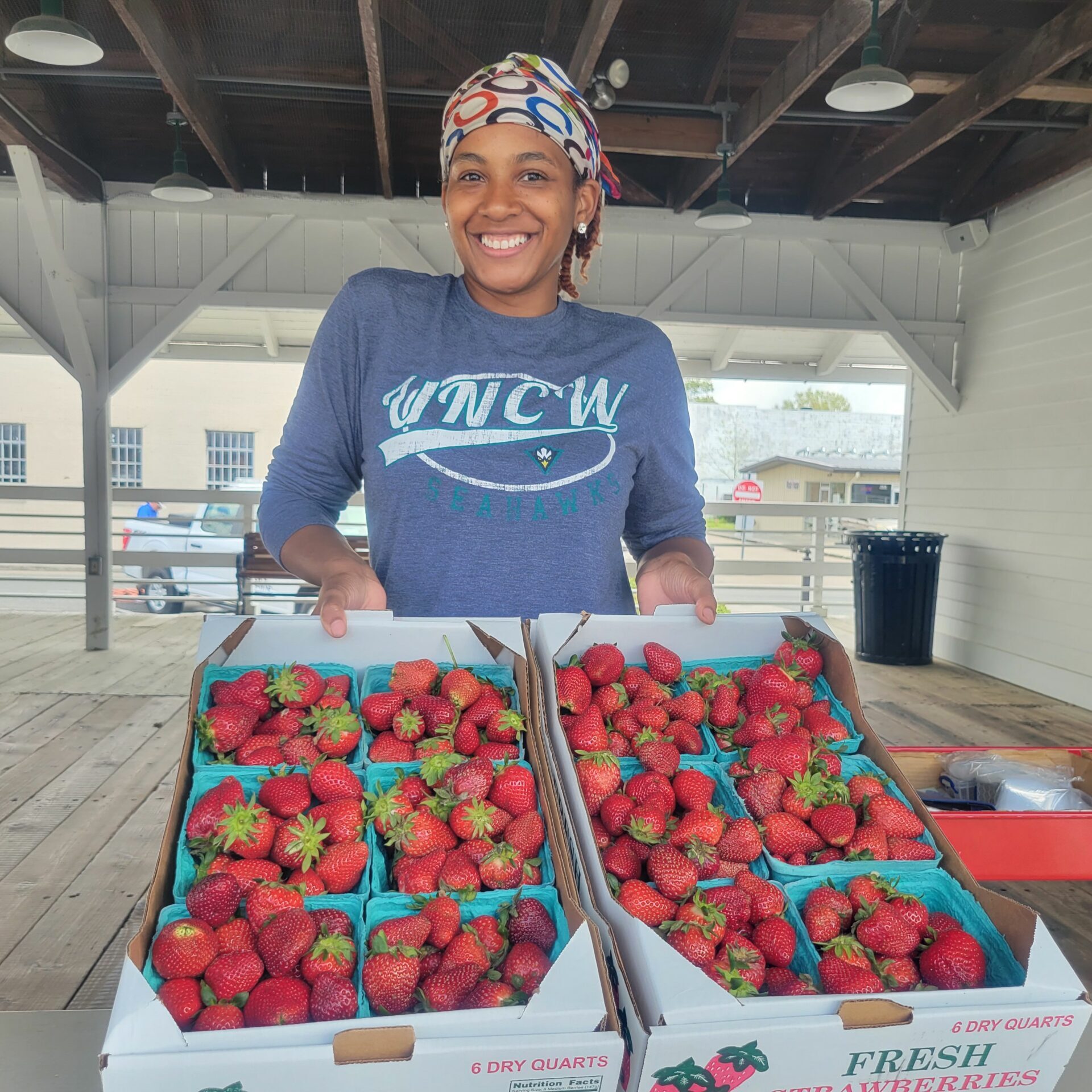 Take a visual tour of our diverse and expansive farmer network through our interactive map. See where our local, hard-working farmers are located and understand the scope of Feast Down East's impact in the Southeast region. This interactive tool helps bring to life the wide-reaching effects of your support and showcases the breadth of our commitment to local agriculture.
Testimonials
"Working with Feast Down East I get into pretty much every restaurant that you can think of in the Wilmington area. I get to know the chefs, I get to know the owners, so I have a first-hand relationship with the people that buy our products."
Keith Sargeant, Farmer & Owner of Sarge's Farm
"I get a check every week from Feast Down East, which is a certainty. A lot of small farmers need to get into the market, and Feast Down East is a way to sell their products locally."
Keith Sargeant, owner of Sarge's Farm
The livelihood of our local farmers is essential for a thriving and sustainable community. Your support is more than just a donation—it's an investment in the future of our local agriculture, in promoting healthy lifestyles, and in preserving our planet.
When you donate to Feast Down East, you empower our farmers, sustain our local economy, and help us ensure fresh, nutritious food is accessible to everyone. Your contribution, whether big or small, makes a significant difference. Stand with our farmers and make a donation today.