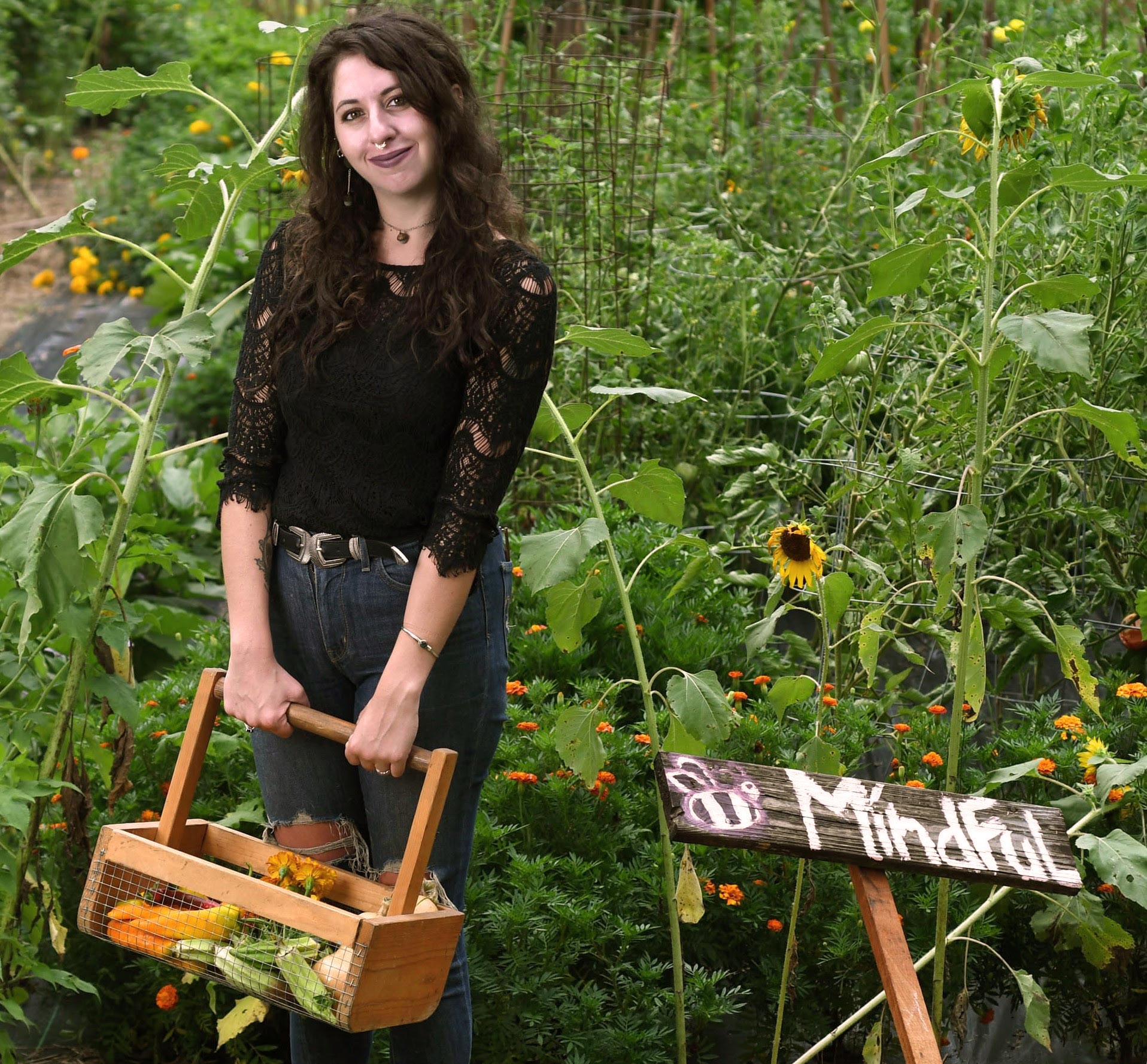 Jordyn Appel-Hughes
Executive Director
Jordyn Appel-Hughes, Executive Director, has a boundless passion for her work with Feast Down East and the opportunities it presents to work with local farms and the wider community. Michigan grown and cultivated, she has spent the past 15 years centralizing her efforts around cultivating and supporting a just, cohesive food and agriculture system, 8 years of which have been with Feast Down East since transplanting to Wilmington in 2015. She is endlessly empowered and honored to have grown within the organization from FoodCorps Service Member, Mobile Market Manager, Program Director, Deputy Director, to her current role as Executive Director.
Jordyn has a unique skill in community organizing, collaborating with partners to design and enrich innovative and diversified programs within Southeastern North Carolina through deep engagement with community members, farmers, local organizations and institutional partners. Embodying a strong affinity in creating accessible, sustainable and collaborative avenues to uplift the basic needs of  local farmers, community members and ecological spaces. She continually promotes equity and inclusion from both a social and ecological perspective through authentic relationship building, community outreach, education and development in operations, programming and leveraging funds. She continues to uplift the community by being able to pivot and adapt, whether it be due to internal or external circumstances, such as with Hurricane Florence, throughout the Covid-19 pandemic, and organization structure changes. Because of this, she has received recognition for both the Wilmington Business Journals Healthcare Hero award for Community Outreach (2018) and 40 Under 40 from the Wilmington Star News (2020). In addition to the I Am Grand Valley award for Leadership in Environmental Stewardship from her alma mater, Grand Valley State University; where she graduated with a BA in Anthropology, Geography and Environmental Studies & Sustainability with a concentration in Food Systems and Agriculture.
Jordyn is the lady half of Greensky Farms, which she co-operates and owns with her husband, Brendon. She is able to draw strong connections in closing the food system loop through thoughtful, uplifting and viable community engagement with nearly ten years of experience working on a diversity of small to large-size sustainable, biodynamic, organic and learning farms, community and school gardens. A nature woman at heart, Jordyn can almost always be found outdoors. Catch her hiking with her dogs, tending to her crops and livestock, making her way to the water, hitting the local farmers markets or boogieing at Greenfield Lake Amphitheater.