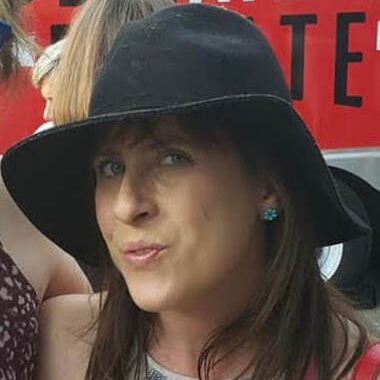 Marie Davis, M. Ed
Marketing & Fundraising

Committee
"Having worked as an associate with Feast Down East in varying capacities since 2013, my connection with the organization has strengthened over the years. As a small farmer, food system advocate, educator, and sustainability professional, I know the tremendous impact FDE programming has on our community. I am passionate about the initiatives, partnerships, and outreach FDE has developed and continues to grow across the region. The opportunity to work with staff and other board members has been an honor! I look forward to expanding this work by supporting and building a FDE team that cultivates opportunities which support farmers, food access, and the local economy."
Born and raised in North Carolina, Marie grew up in the Piedmont but traded the red clay for the sandy soils of the Cape Fear Region to pursue her B.A. in Elementary Education with a minor in Psychology at UNCW. After several years in formal education, she made the leap to environmental education, spending time teaching and learning in Southern California. Upon her return to NC, Marie was drawn back to Wilmington and completed an M.S. in Environmental Studies while continuing to work as an environmental educator through agencies and institutions such as the NC Coastal Reserve & National Estuarine Research Reserve. Through relationships forged via her graduate work, she developed the first full-time sustainability position for UNCW Campus Dining/Aramark. While serving as the Sustainability Manager, she has worked closely with the UNCW and it's community to help support the creation of New Hanover County's first composting program and has advanced various other sustainability efforts within the dining program, in the Wilmington, and across other Aramark accounts. She took advantage of her experiences and the skills learned in the classroom, in California and North Carolina to start her own small scale production and education business, Centripetal Farms. Through this business she has joined forces with Jordyn Appel-Hughes, Feast Down East's Executive Director and The Ability Garden to provide farm to school programming in local schools.
Additionally she also helps to support cultivation of various types of produce through the efforts of Greensky Farms. These growing efforts help to provide living examples of regeneration of the land while providing stronger understanding of these relationships and access to this knowledge that can be utilized for educational programming and outreach. While at the same time providing access towards sustainable, loved foods from nourished lands to vulnerable communities.
She is passionate about teaching others the many benefits of gardening, particularly in closing the loop from seed to fork to waste. When her hands are not in the dirt, she can be found hiking, camping, kayaking, and cooking up a storm - generally with her trusty shadow, Chevy.