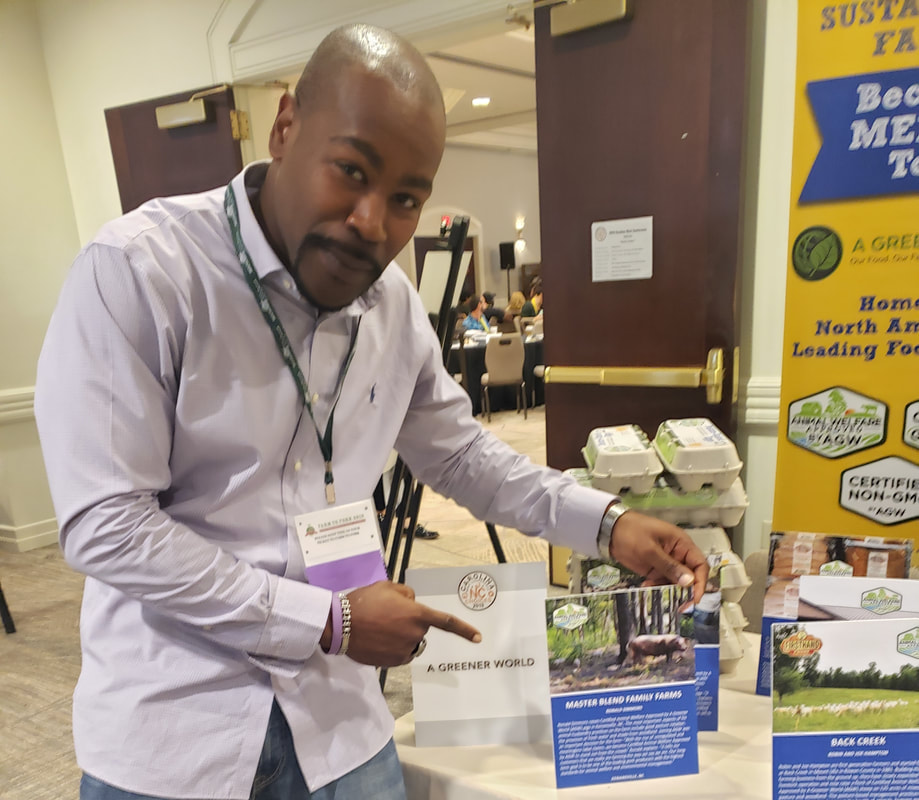 Ron Simmons
Board Governance Committee
Combining his two favorite things, nature and food, Ronald Simmons has served as President of Master Blend Family Farms, LLC in Kenansville, NC since 2012. With over ten years of professional experience in agri-business, Ron has a diverse expertise in various operations including public and private sectors of scheduling, employee and account management, marketing, and quality control among other aspects of business management. In addition to overseeing Master Blend, Ron serves on the NC Cooperative Extension Advisory Committee. Along with his professional drive, he is committed to helping 4-H, Future Farmers of America (FFA), and other small farmers learn and expand, locally and naturally.
​
​In 2016 Ron won the James Sprunt Community College New Biz Small Business Challenge. In 2017 Ron was presented with the Martin Luther King Jr. Entrepreneur of the Year Award. In March of 2018 Ron was awarded North Carolina Small Farmer of the Year by North Carolina A&T University. Most recently, Ron was acknowledged as Duplin County's Golden Star Award recipient which is given to an individual who shows significant contributions to the county.
In addition to his professional expertise, Ron continues his education in the field of agri-business. To add to his Associate Degree in Business Administration and Accounting, Ron is pursuing a degree in Business Management at Mount Olive College. Throughout his education, he has obtained certifications in Agricultural Business Operations, Leadership, Entrepreneurship, and Risk Management.
Ron and his wife, Laurita, have two daughters, Raven and Amaya. Raven is a Sophomore at NC A&T University in Greensboro and Amaya is a Senior at Harrell's Christian Academy. In his spare time, Ron enjoys reading, writing, and spending time with his family.