Balsamic Green Bean Salad Recipe
Green beans are an excellent source of vitamin K. They are a very good source of
manganese, vitamin C, dietary fiber, folate and vitamin B2. In addition, green beans are a
good source of copper, vitamin B1, chromium, magnesium, calcium, potassium,
phosphorus, choline, vitamin A (in the form of carotenoids), niacin, protein, omega-3
fatty acids, iron, vitamin B6 and vitamin E. Green beans have also been shown to
contain valuable amounts of the mineral silicon, and in a form that makes it easier for
us to absorb this bone-supportive and connective tissue-supportive nutrient.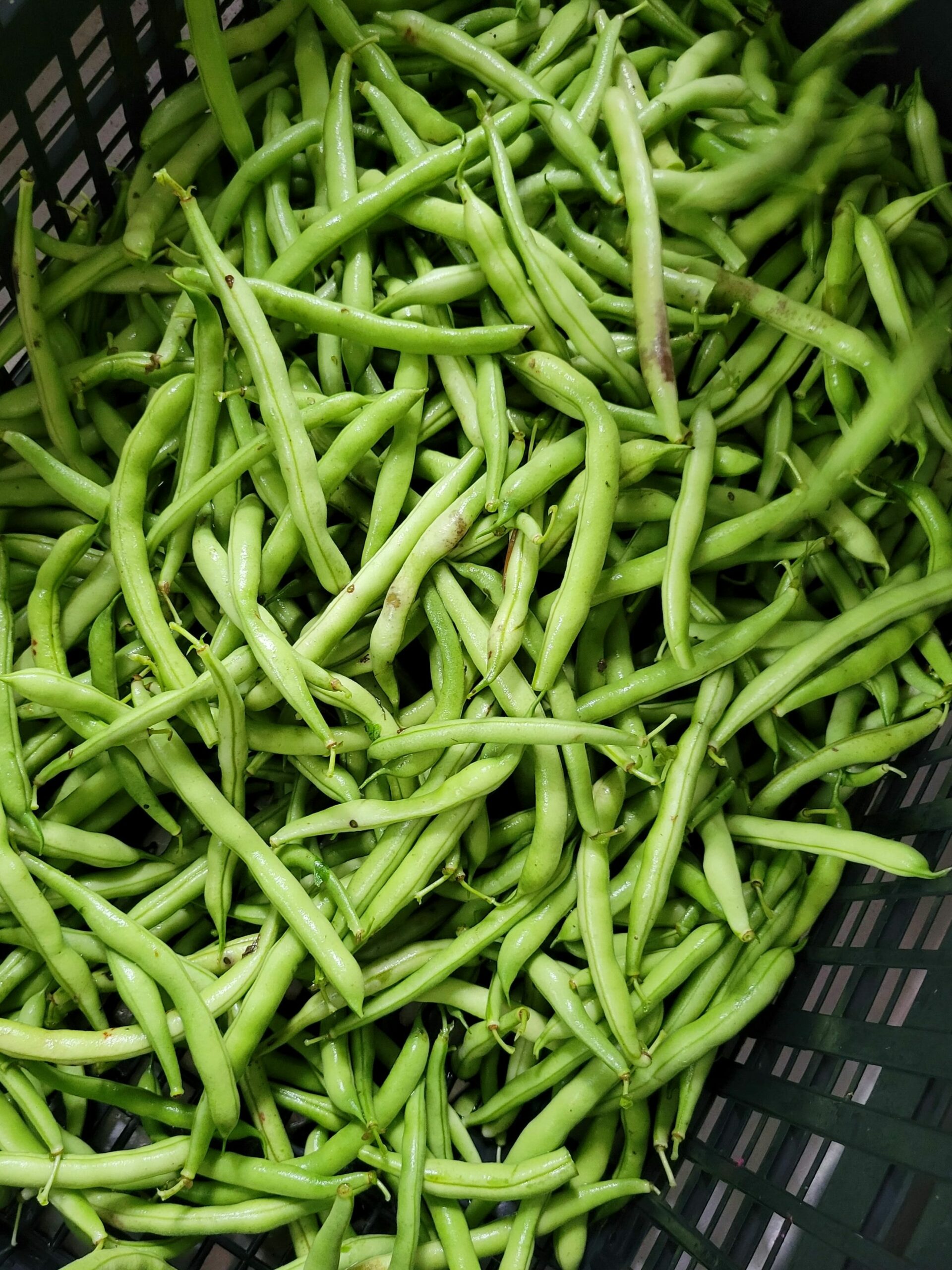 Time: 30 minutes (plus chilling) Servings: 16
Nutrition Facts per Serving: 3/4 cup: 77 calories, 5g fat (1g saturated fat), 4mg
cholesterol, 112mg sodium, 7g carbohydrate (3g sugars, 3g fiber), 3g protein
Ingredients:
2 pounds fresh green beans, trimmed and cut into 1-1/2-inch pieces
1/4 cup olive oil
3 tablespoons lemon juice
3 tablespoons balsamic vinegar
1/4 teaspoon salt
1/4 teaspoon garlic powder
1/4 teaspoon ground mustard
1/8 teaspoon pepper
1 large red onion, chopped
4 cups cherry tomatoes, halved
1 cup (4 ounces) crumbled feta cheese
Directions:
Place beans in a 6-qt. stockpot; add water to cover. Bring to a boil. Cook, covered, 8-
10 minutes or until crisp-tender. Drain and immediately place in ice water. Drain and
pat dry.
In a small bowl, whisk oil, lemon juice, vinegar, salt, garlic powder, mustard and
pepper. Drizzle over beans. Add onion; toss to coat. Refrigerate, covered, at least 1
hour. Just before serving, stir in tomatoes and cheese.
Share your creations with us on Instagram and Facebook!